Painter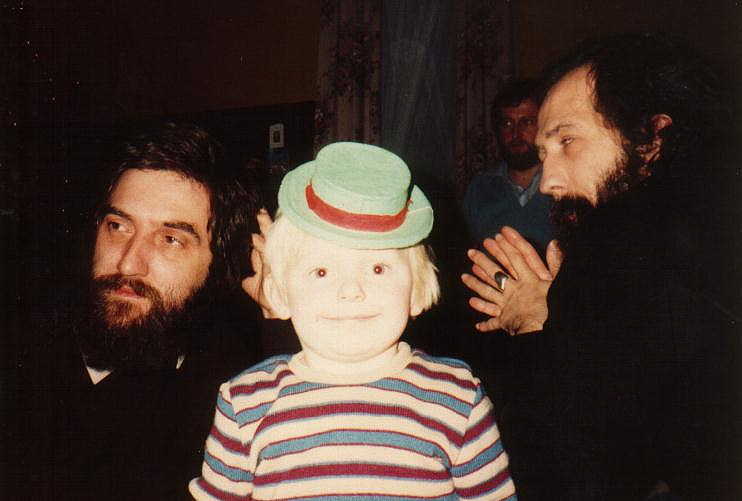 So I kept hearing whisper of him long distance and could not fight that legend then; gambler, lover, drunk, balladeer, dandy, wit and deadbeat, skid-row charismatic adrift in hautest luxury, bankrupt celluloid burn out with his own penthouse vista, own internal elevator to the stars; now flush in San Francisco or mit harem in Dubai, stumbling dumb streets of downtown LA in an almost turban, smashed on vintage something on a vast estate in Scotland, playing Country at top volume in the snow, scratched like a diamond vial, rusty his suit of armour, warrior tweed, brutal glass-paw to south-jaw etcetera.
But the work itself, rich skills and styles, slipping lightly between swift seeing and being, sketching a special world from feints and jabs, from knowing precisely what you are doing and then not doing it, daring your own talent, your technical chops, always so wisely on the sly. Above all here is the forbidden word "romantic" and all its heady senses, an conjouring by a cunning magician of a special place where love and sex and lust and loss, the real "glamour" in the true meaning of heartbreak and beauty, her sunset geography, can triumph as in the perfect song.
Text by Adrian Dannatt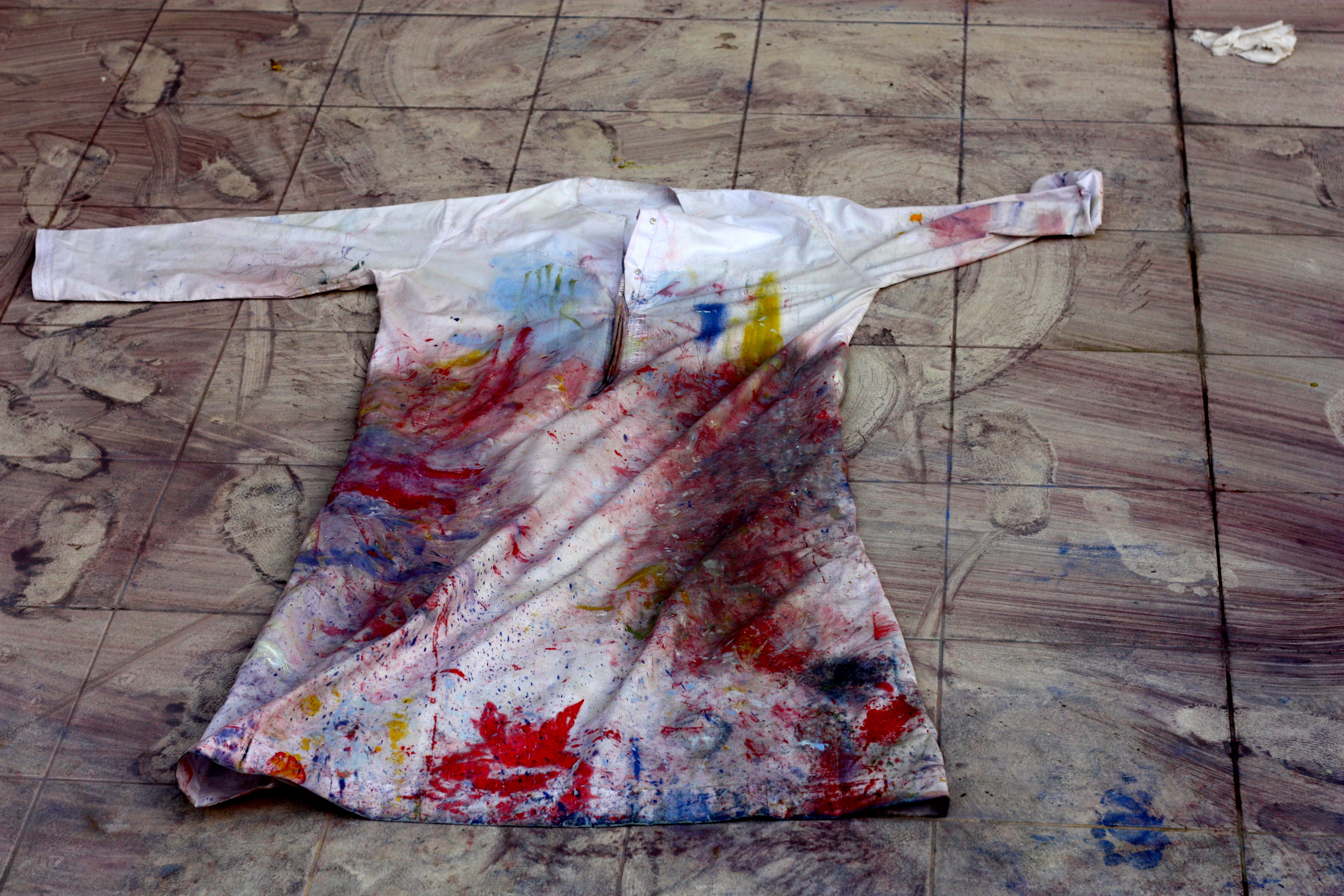 About
Jonny Gent was Born in a public house in Cheshire in 1976. Here he learned to draw and paint.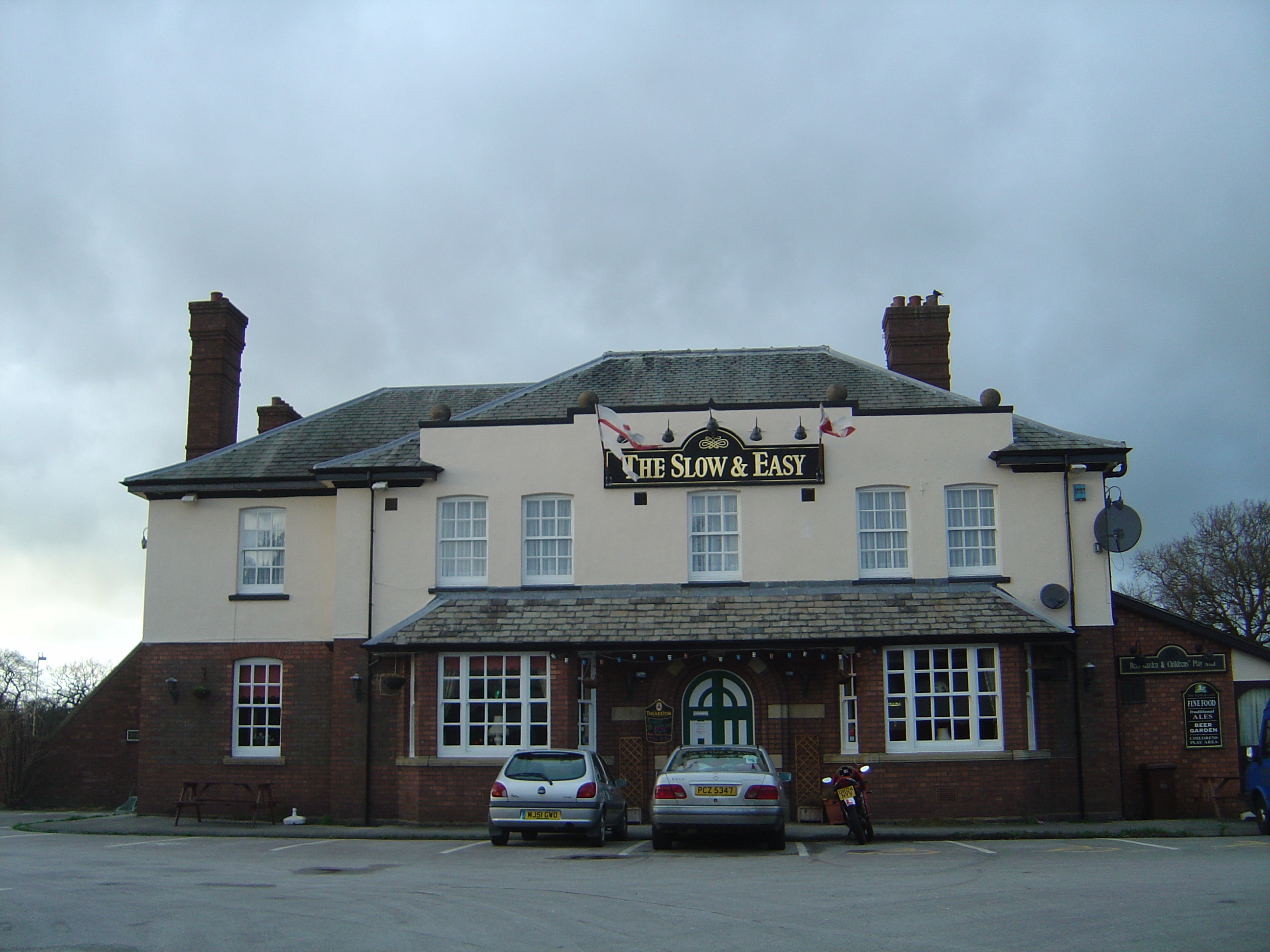 After studying at the Cheshire school of art and the Edinburgh school of art respectively, Gent moved to Glasgow to forge his practice. He then worked and lived between France and los Angeles. He has had studios in over 20 countries. Never having lived anywhere for more than 2 years.
The central grain of Gent's work is inextricably linked to his peripatetic lifestyle. As an artist who is continually in transit, Gent re-evaluates his practice in each new setting he arrives in.
He makes paintings and drawings which present an inventive, gnarled vision of human complication, citing an eclectic range of influences for his work: war, ankles, fast cars, boxing, fantasy, loneliness, sex, the highlands, dogs, fire and roads.
Gent has gained a strong reputation with collectors including Tilda Swinton & Robin Vousden, and has warranted coverage in magazines such as I-d, Self Service, W magazine and Another magazine. Gent often collaborates with acclaimed Italian film-maker Luca Guadagnino, creating imagery for his film projects in Rome.
His paintings have been exhibited widely throughout the world including The Scottish National Gallery, The Saatchi gallery, The Freud museum, and has held several solo shows in Los Angeles, New York and London.




Shows
2004 - HOTEL "america"
London England


2004 - GLU Gallery "This is the one they're going to remember me for"
Los Angeles USA

2004 - The Freud Museum "The royal road to the unconscious"
London England

2005 - GLU Gallery "Shapes and Colours"
Los Angeles USA

2008 - Phillips de Pury & Co "Regional Delicacies: Alef's Art Mezze"
Dubai UAE

2008 - XVA "Views Of The Eternal City"
Dubai UAE

2010 - CARTER PRESENTS "england"
London England

2010 - Saatchi Gallery "Art of Giving"
London England

2011 – Harris Lindsay "Now and Then" by Adrian Dannatt
London England

2012 –Mummery & Schnelle "11 Paintings"
London England

2011 – Liverpool Museum "Liverpool Love"
Liverpool England

2013- Nyehaus & FallonBarr "Amuse Bouche"
New York USA
Works
Paintings from 2003 - 2020

'Winston's flower's' Oil on board 23 x 15.5 cm 2013 Leitrim





'2 Marines fucking a guys wife' crayon & pencil on paper 33 cm x 28 cm 2005 San Diego





'103' oil on canva 182cm x 304cm 2003 Glasgow





'Me hunting in Venezuela' oil on canvas 56cm x 41cm 2005 Islas Arapo





'I live on a one way street' oil on canvas 182cm x 304cm 2003 Glasgow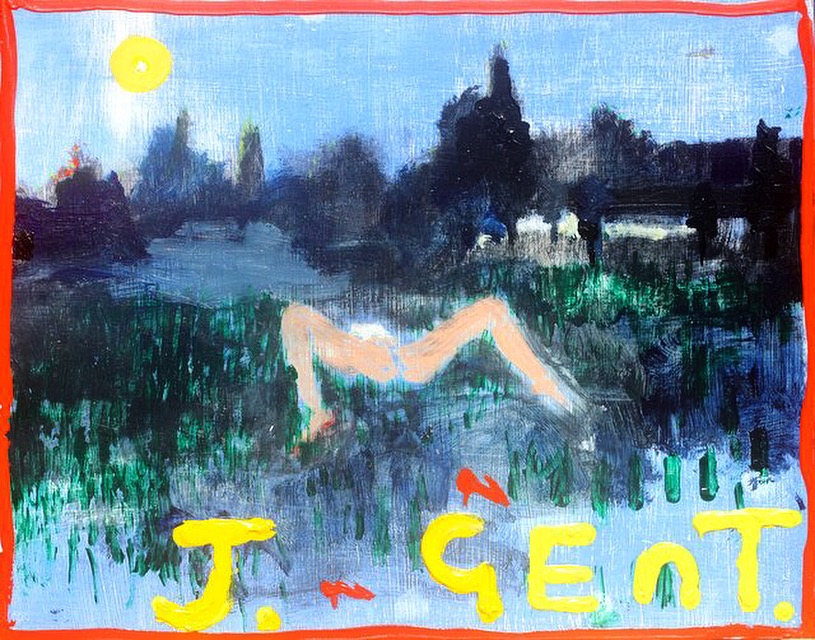 'Women lying in the grass' oil on board 53cm x 42cm 2018 The Highlands




'Dog licking its own dick' oil on board 53cm x 42cm 2013 New York





'Everest' oil on canvas 50.4cm x 44.7cm 2020 London





'Boxer' oil on canvas 182cm x 304cm 2003 Glasgow





'Femme assise sur un banc' oil on board 23.2cm x 15.2cm 2020 Glasgow





'Me in Yves Saint Laurent' pencil on paper 56cm x 41cm 2006 Paris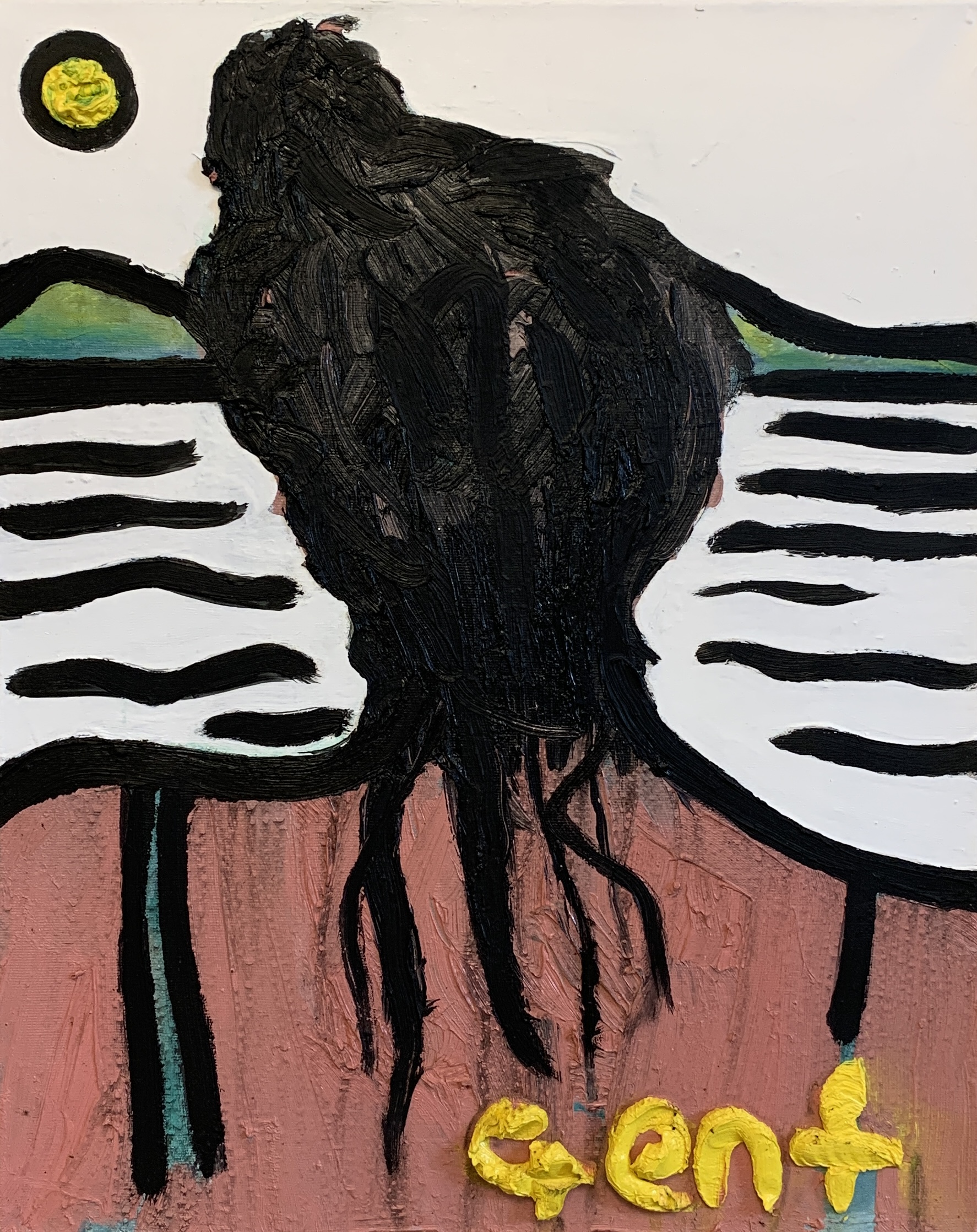 'Women at sea' oil on canvas 50.4cm x 44.7cm 2020 London





'Girl in the back of her father's car' oil on board 23.2cm x 15.2cm 2015 New York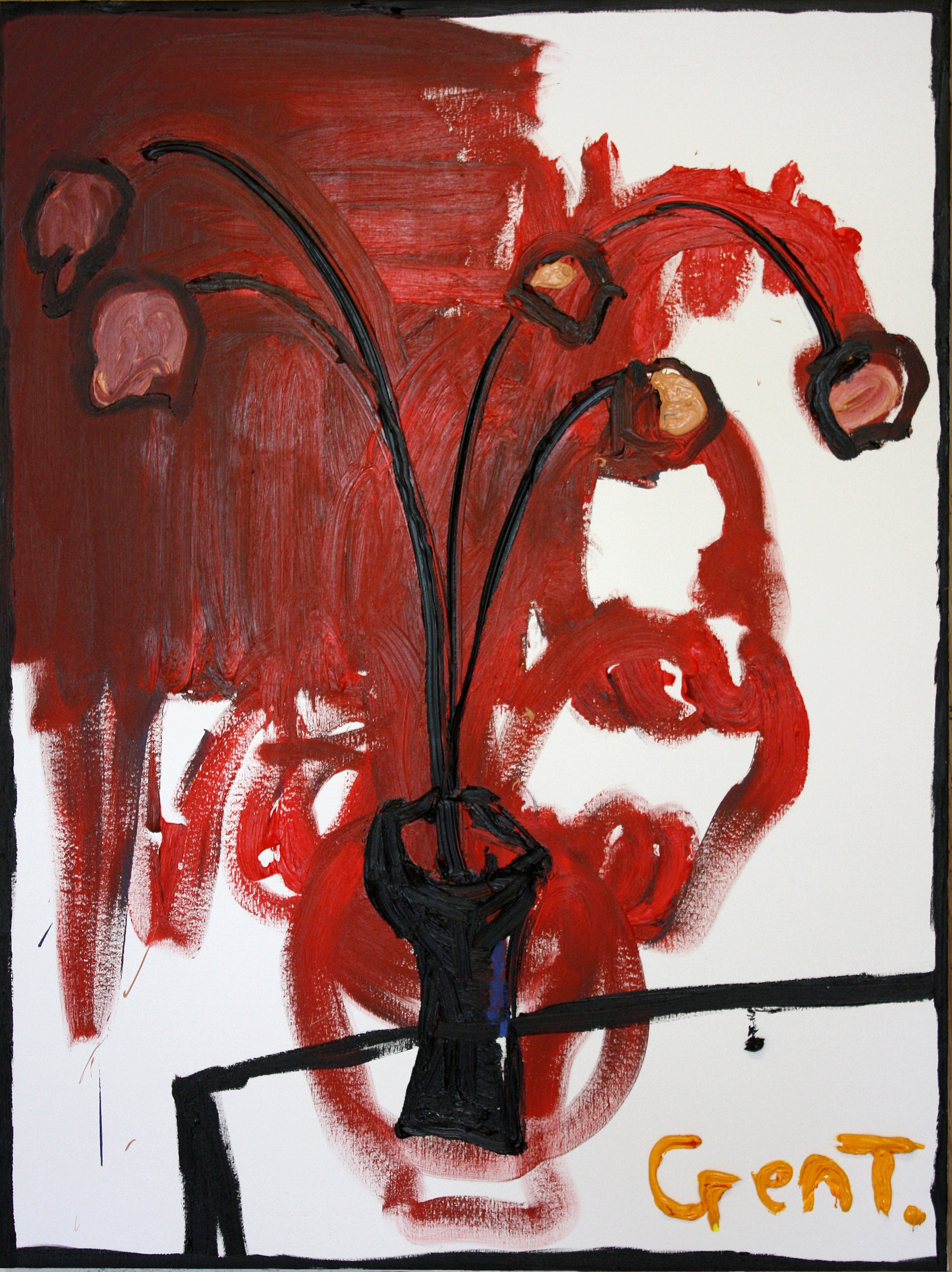 'Dying Tulips' oil on canvas 101.6cm x 76.2cm 2013 The Highlands





'Builder' pencil & oil on canvas 132.6cm x 101.2cm 2008 Cannes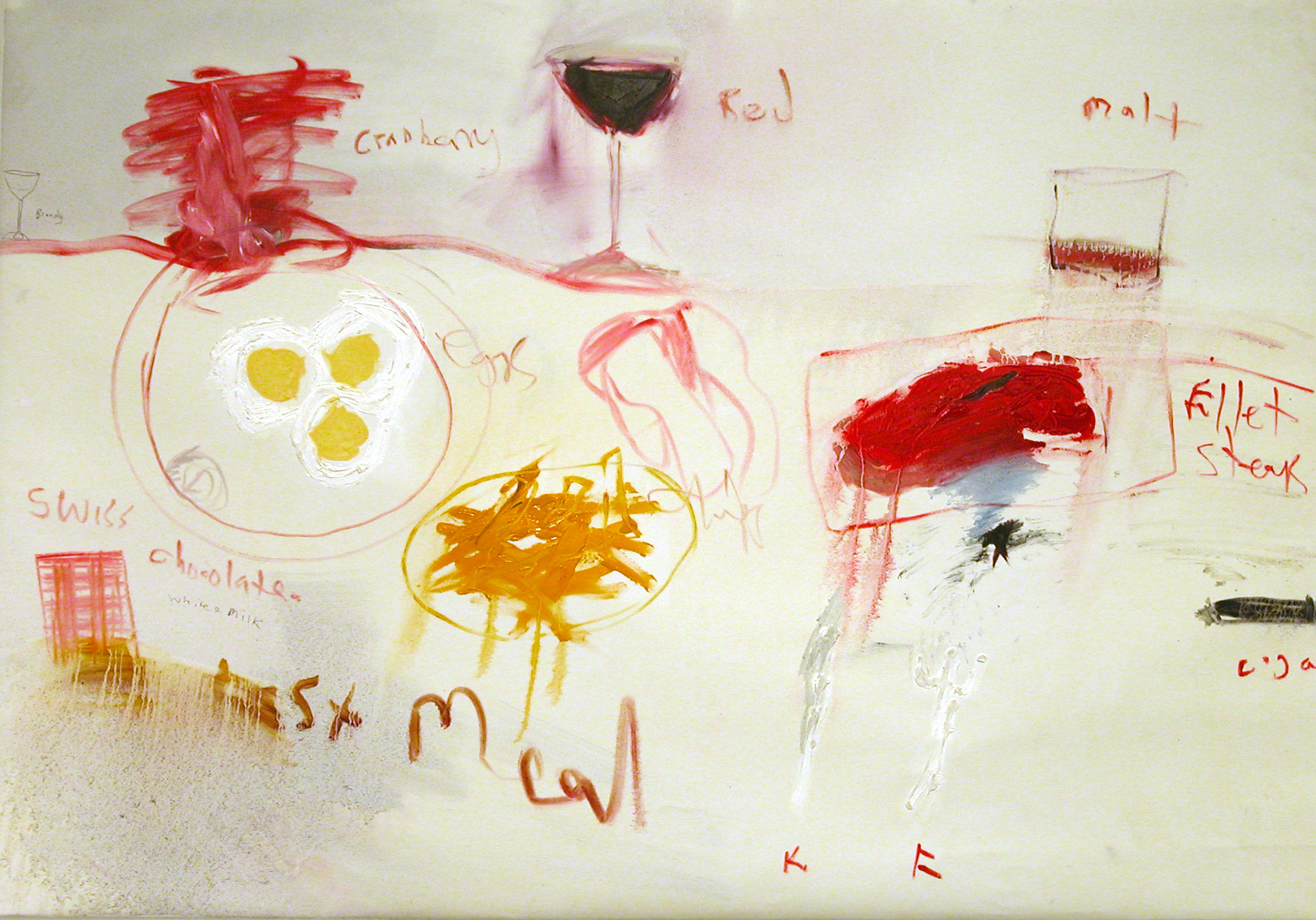 'My last meal before execution' oil on Canvas 122.6cm x 76.2cm 2008 The Highlands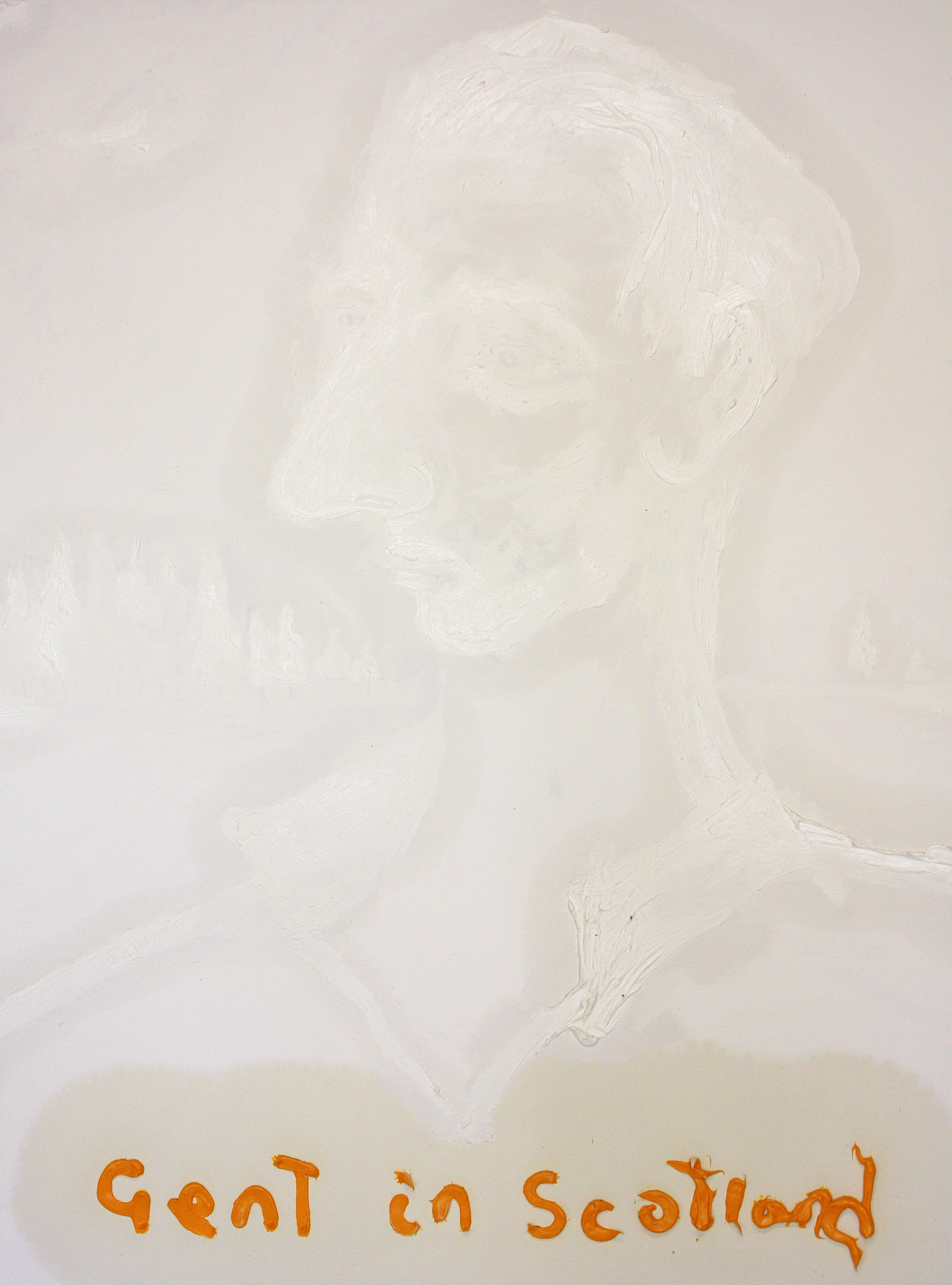 'Gent in Scotland' oil on canvas 101.6cm x 76.2cm 2013 The Highlands





'Gent defeating the Spanish on the plains of Carabobo' Hero Series oil on board 30cm x 21.1cm 2014 London